EMERGENCY  PLUMBING AND DRAIN
 CLEANING SERVICE: 

We are available for all your Plumbing Emergency Service Needs
There's no need to make multiple calls and set up different appointments for your plumbing repair projects. Call Benton's Plumbing Company, make one convenient appointment, and we will take care of all your plumbing needs.
* We arrive at your home on time
* No project is too small
* Our service technicians are trained
* We guarantee our work
Serving:   Simi Valley,  Agoura ,  Moorpark, Thousand Oaks, Westlake Village, Newbury Park,  and San Fernando Valley areas.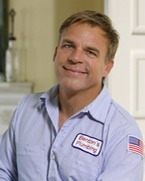 Fully Insured - General Liability 
                                   Benton's Plumbing Company Inc.
                                                        207 West Los Angeles ave #334
                                                                 Moorpark Ca. 93021
                                                  (805) 531-9464
                                                  (888) 545-9400
                                        benton@bentonsplumbing.com